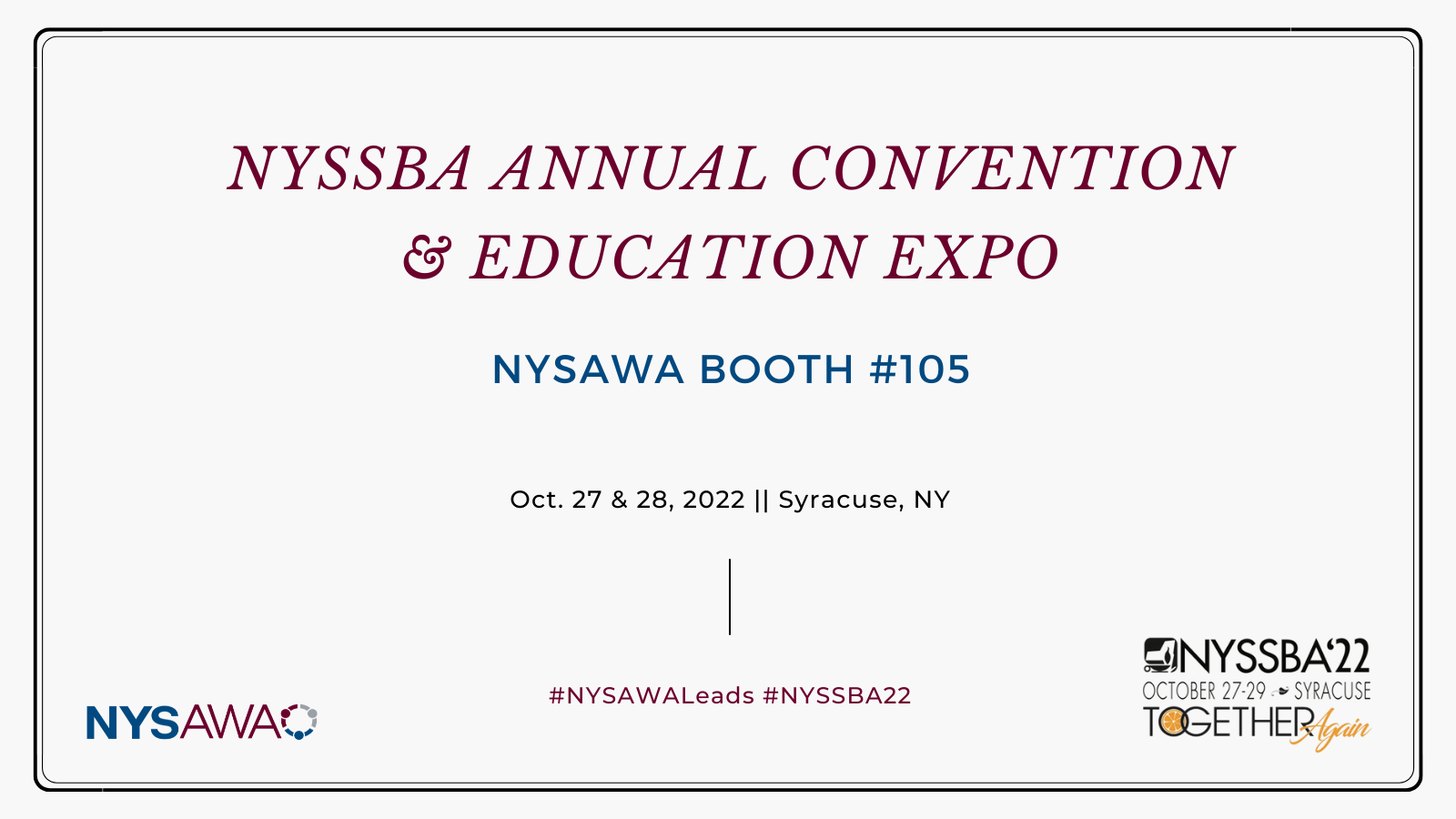 The 2022 New York State School Board Association's (NYSSBA) Annual Convention and Education Expo is coming up this Oct. 27-28 and we'll be there!
We're excited to be a part of this year's event and its Education Expo, where you can explore a variety of exhibits and discover countless ways to save your organization money, improve efficiencies and enhance your programs. Find us at booth #105. We'd love to hear how your school year has started, find out what's inspiring you and learn how we might support you and the good work you do for education.
Together Again is the theme of this 2022 NYSSBA Convention and Expo, which brings together more than 2,000 education leaders for discussions and learning on the needs, interests and issues of concern to school board members across New York state.
This year's Convention and Expo will be held at the Oncenter and Marriott Syracuse Downtown in Syracuse, N.Y. 
Not able to attend in person? Follow us and others from the event on social media. #NYSAWALeads #NYSSBA22