Registration is open for NYSAWA's summer conference, Leading Forward. The conference will begin with an optional social reception from 4:30 – 6:30 p.m. on July 11, followed by a full day of speakers and small group discussions from 8 a.m. – 3:30 p.m. 

Meet our speakers 
Betty Rosa
Commissioner of Education & President of the University of the State of New York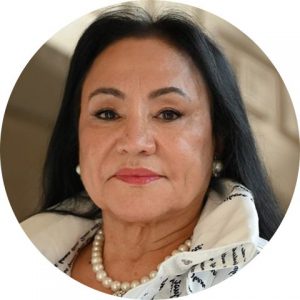 Dr. Betty A. Rosa is the Commissioner of Education and President of the University of the State of New York. Prior to serving as Commissioner and Interim Commissioner, she served as the Chancellor and Member of the Board of Regents.
Dr. Rosa is a nationally recognized education leader and received an Ed. M. and Ed. D. in Administration, Planning and Social Policy from Harvard University. She also holds two other Master of Science in Education degrees, one in Administration and Supervision and the other in Bilingual Education from the City College of New York and Lehman College, respectively, and a B.A. in psychology from the City College of New York. She has more than 30 years of instructional and administrative experience with an expertise in inclusive education, cooperative teaching models, student achievement, and policy implementation.
Shanai Lee, MBA, Ed.D.
Rochester Education Fellow

Shanai Lee has had a successful career in urban education and local government spanning two decades. Most recently, Shanai was the Regional Senior Director for Uncommon Schools in Rochester where she managed the external affairs and stakeholder engagement initiatives for True North Rochester Preparatory Charter Schools. Prior to joining Uncommon Schools, Shanai was the District Clerk and senior staff member to the Rochester Board of Education. She has also worked as a Marketing Specialist for the city of Rochester. A Rochester native who was educated in the Rochester City School District, Shanai earned her doctorate degree in Educational Administration, a master's degree in Educational Policy and an MBA in Finance and Accounting from the University of Rochester. She also holds a B.A. in economics from Cornell University.
Dr. Barbara Mullen
Superintendent,
Rush-Henrietta Central School District

Dr. Mullen previously served as the Assistant Superintendent of the Office of Student Services for Cambridge Public Schools in Massachusetts. She is highly regarded for her work as a turnaround specialist. As a leader of the turnaround team in Providence, Rhode Island, Dr. Mullen secured $20 million in federal funding to support the district's work. She also led the effort which helped cut the failure rate for Secondary Special Education students in half over the course of a single school year. As the Special Education Lead for the Houston ISD turnaround in 2016-2017, she oversaw the implementation of the district's strategic vision for inclusion support across 275 schools which resulted in academic gains and improved IEP fulfillment across the district.. She holds a bachelor's degree from Northern Illinois University, a master's degree in special education from Quincy University and a Ph.D. in Special Education Administration and Leadership from Capella University. She has also served as an adjunct professor at Johnson & Wales University in Providence, Rhode Island.
Dr. Vicma Ramos
District Superintendent, Wayne-Finger Lakes BOCES

Dr. Vicma (Vicky) Ramos is the District Superintendent of the Wayne-Finger Lakes BOCES. Dr. Ramos joined Wayne-Finger Lakes BOCES in April 2019 from the Greater Amsterdam School District, where she served as Superintendent. Prior to her role as Superintendent, Dr. Ramos was employed at the Rochester City School District, where she served as an educator and administrator for 26 years. She assumed directorship of the district's foreign languages program before moving into administrative roles as assistant principal, academy director, principal, and executive director. Dr. Ramos began her educational career in 1982 as a Spanish teacher in New Jersey. Dr. Ramos had the opportunity to participate in a fellowship with the Harvard Graduate School of Education and holds a Doctorate in Executive Leadership from St. John Fisher College. Dr. Ramos has received Leadership Awards during her career, and most recently in 2021 for her regional leadership.
Lynda Quick, Esq.
Superintendent, Wheatland-Chili Central School District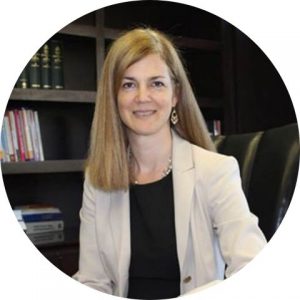 Prior to becoming Superintendent of the Wheatland-Chili Central School District, she was Deputy Superintendent for the Rochester City School District. She has previously served as the Superintendent of the Skaneateles Central School District and as Cattaraugus-Allegany-Erie-Wyoming BOCES District Superintendent.
With nearly 30 years in education, Quick has also served as an attorney and a Senior Labor Relations Specialist. She has bachelor's degrees from Kent State University and studied Educational Administration at St. Bonaventure University, SUNY Buffalo, and Northern Arizona University. Quick also holds a law degree from Case Western Reserve University, with bar membership to practice law in Ohio and New York.