As educators, we focus our professional careers and so much of our energy on helping others learn well, get curious and inspired and take what they've learned out into the world.
At this summer's Leading Forward conference—happening July 11-12, 2023 in Fairport, NY—we will hear from some of today's standout educational leaders about how learning, inspiration and action (what educators do best and the key themes of this year's gathering) motivate them—professionally and personally.
Learn more about the 2023 Leading Forward presenters.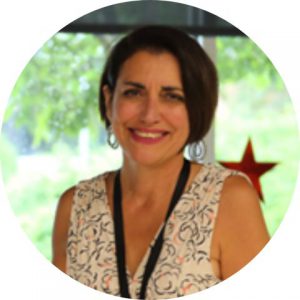 Dr. Vicma (Vicky) Ramos, NYSAWA member and district superintendent of the Wayne-Finger Lakes BOCES, who is part of this year's Leading Forward lineup had this to share on the topic of life-long learning:
"We are who we are based on the experiences we've had. Frequently, I ask myself what is it that I bring to the table… and what more do I need to know in order to navigate and lead in these, sometimes tumultuous, times. I am blessed after 41 years as an educator to still feel like a sponge for knowledge and learning."
"As I get older, I find myself thinking more about what the younger people are focused on, the language they are using, the ways we communicate and connect now—as peers, in our school communities, with our friends and families—and how I can keep learning about this. A key part of this is to seek out, not walk away from the conversations. To ask more questions and listen so I can learn more and know how best to lead."
Join us at Leading Forward—a weekend of learning, community and connection
Registration is now open for this summer's Leading Forward gathering for educators and educational leaders—a forum of learning, inspiration and calls to action—happening July 11 and 12, 2023 at the Woodcliff Hotel and Spa in Fairport, NY.  Learn more about the Learning Forward conference and registration. 
About our Member Monday series
Our monthly Member Monday series highlights those in our growing membership and their many career accomplishments—giving us all a chance to get to know one another better.
Want to "tap a leader" for this series or be featured, yourself? Reach out to us at nysawa@nysawa.org.