We are pleased to announce the revival of the NYSAWA Mid-Hudson Valley affiliate! We are excited to bring this valuable resource back to our members in the region.
Affiliates are regional chapters of NYSAWA, and we are excited to bring this opportunity to our members in the Mid-Hudson Valley region. Through affiliate events and activities, we aim to empower women in leadership roles and encourage those who aspire to leadership positions.
The Mid-Hudson Valley affiliate will provide valuable opportunities for women in the area to connect with other women in leadership positions, share ideas, and learn from experienced professionals.
We invite all to join the Mid-Hudson Valley affiliate at their first virtual event on Monday, June 5 from 4-5:15 p.m. 
The event, "Revive, Connect and Thrive" is free and will feature Dr. Colleen Carroll, Assistant Superintendent for Curriculum and Instruction for the Port Chester-Rye Union Free School District and Vice President of NYSAWA and Co-Chair of the Lower Hudson Valley Affiliate.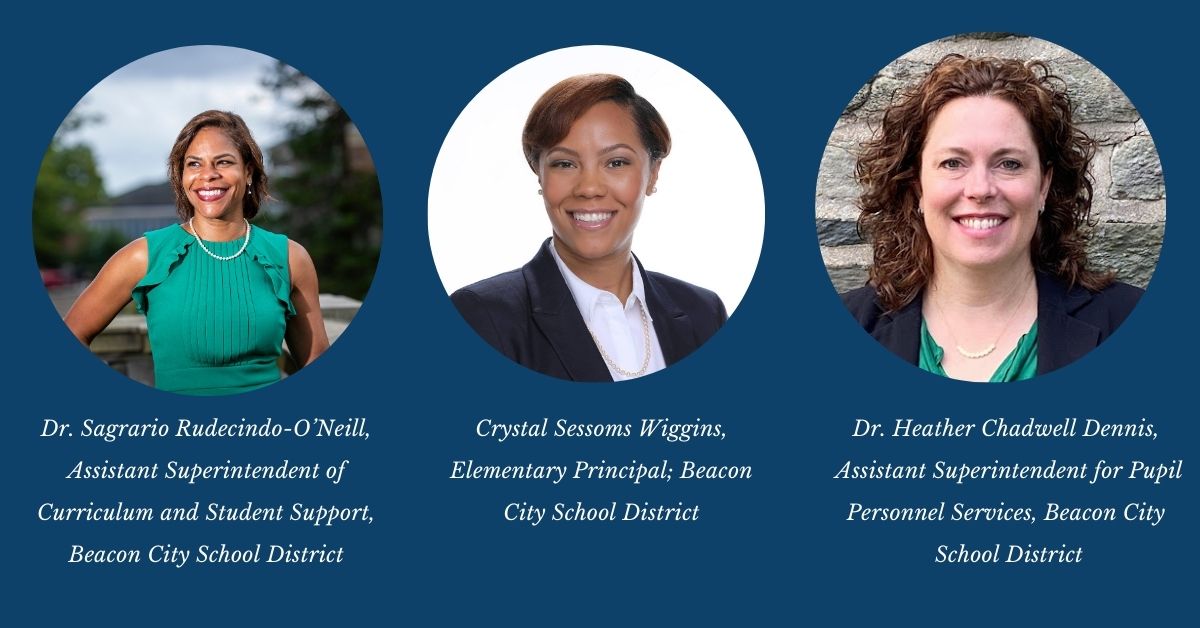 The event will be facilitated by the affiliate's newest chairs: Crystal Sessoms Wiggins, Elementary Principal; Beacon City School District; Dr. Heather Chadwell Dennis, Assistant Superintendent for Pupil Personnel Services, Beacon City School District; and Dr. Sagrario Rudecindo-O'Neill, Assistant Superintendent of Curriculum and Student Support, Beacon City School District.
Register for the June 5 event
Register in advance by June 4 at this link.
A Zoom link will be emailed to attendees.